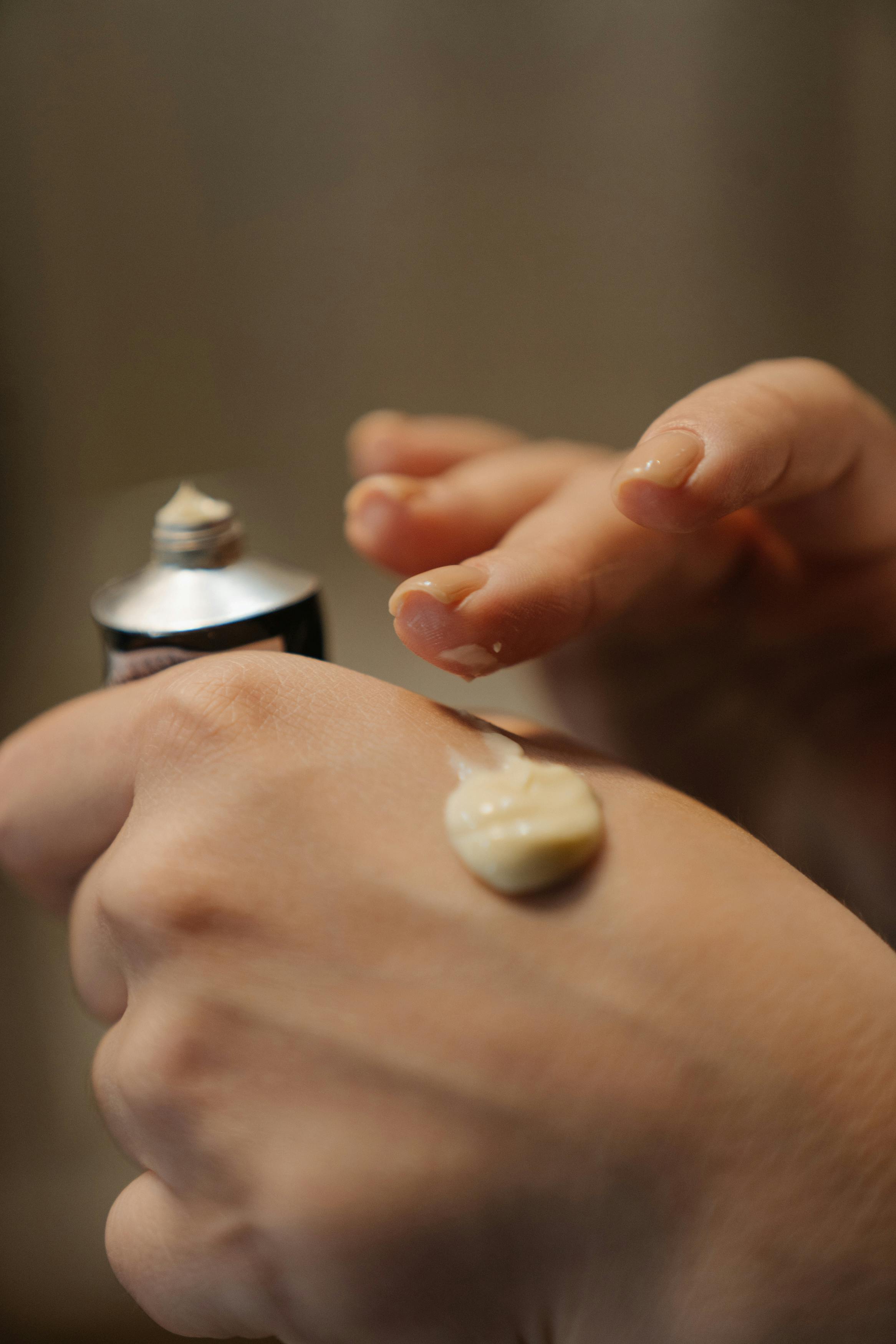 After its first Pro Filt'r Soft Matte Longwear Foundation, Fenty Beauty tackles dry skin with the Pro Filt'r Hydrating Longwear Foundation. A name as long as ever, but with another perspective: hydration and comfort. Indeed, the brand's first foundation was aimed at combination to oily skin with a very covering finish. I reviewed it here: The Fenty Beauty Foundation Review. However, the brand has understood the needs of its customers with a different type of skin. She created the formula for the Pro Filt'r Hydrating Longwear Foundation, which includes grape seed oil and hyaluronic acid. Plus, the formula is water and sweat resistant.
As with the first foundation, the Pro Filt'r Hydrating Longwear Foundation includes 50 shades of foundation. Also, they are identical between the two ranges. Here I have shade 180 - for light skin tones with warm undertones. It is indeed a bit yellow for my skin tone, but once applied it adapts well. And, unlike the first foundation, it does not oxidize! This concern was quite important for the previous one, obviously the brand was able to rectify the situation.

I particularly like its tube-pump bottle. This style of bottle remains light and allows the material to be used until its last drop! We don't need to shake this one up and its texture is creamy, almost similar to Fenty Beauty's first foundation.
The two foundations of Fenty Beauty side by side in shade 180.
Once applied before being powdered.
In the end, I only tested one application method for the Pro Filt'r Hydrating Longwear Foundation: the Beauty Blender-type sponge. Considering its thick texture and covering finish, this was the only application that appealed to me. So on application we have a covering finish, I would say almost total. The damp sponge helps soften this result. We have time to apply it because it does not dry quickly.

Its finish is luminous, looks good and has zero defects. It's really a very nice finish! On the other hand, whether with a base or without, it tends to migrate into the pores and bring them out. This is not obvious to others, but I can see it. Powdering it helps reduce this effect.

In short, I find it makes a very pretty complexion even though you can see and feel the material on the skin - without it weighing down the complexion. Since it's not mattifying, my T-zone glows relatively quickly. However, I can sprinkle over it without worry. If you are looking for full coverage of the complexion while maintaining comfort, without the need for a mattifying texture…. don't hesitate to test it !
Tags : fenty beauty eaze drop